Donation Opportunities
The Catholic Youth Organization is an IRS approved 501 (c) (3) tax exempt nonprofit entity. Thank you for your interest in donating to the CYO, and continuous support of us. Please select a preset donation amount or manually enter an amount. If you have any questions concerning your donation feel free to contact Patrick Hardiman at (609) 585-4280 x 102 or via e-mail at phardiman@cyomercer.org
Ways to Volunteer & Donate

• Day of Caring – Bring your organization to one of our sites and help us keep it looking great. You can help with minor maintenance projects such as painting, gardening, or organizing our storage areas. You can also spend the day helping to assist the teachers in our preschool classrooms, playing kickball with our afterschool programs, teaching children computer skills, etc. Some of our partners that participate in our Day of Caring programs are Bristol Myers Squibb, Janssen, Ernst & Young and UPS. To find out more about this idea, email Tom Mladenetz at tom@cyomercer.org.

• Holiday Parties – Throughout the year we host carnivals and parties for our kids: Summer Camp Carnival, Halloween Carnival, Visit from Santa, Easter Egg Hunt, etc. Volunteers are needed to help keep special events a yearly tradition. Financial contributions are also accepted to ensure that the kids have the best time possible. To find out more about this idea, email Pat Hardiman at phardiman@cyomercer.org.

• Surprise Events – All kids love parties, but they especially love surprise parties for no reason. Whether it is an ice cream party in the summertime or a pizza party during the school year, any type of surprise will leave our kids with a memory that will keep them reminiscing for years. To find out more about this idea, email Pat Hardiman at phardiman@cyomercer.org.

• Toy Drive – The Christmas season is always an exciting time for kids and a busy time for adults. Help us reach our goal of a Christmas present for every kid in our programs by hosting a toy drive at your work or with your family and friends. To find out more about this idea, email Pat Hardiman at phardiman@cyomercer.org.

• Backpack Drive – Whether it is the beginning of summer or the beginning of the school year, backpacks are always useful for our kids. Fill them with notebooks, pencils, and folders or a towel, sunscreen lotion, and a water bottle, a backpack drive would be a great help to our families. To find out more about this idea, email John Soss at jsoss@cyomercer.org.

• Sponsor a Team/Gym Banners – With each changing season brings around a different sports league. And with each sports league brings the need for team sponsorships. With tee-ball, soccer, and basketball leagues offered at many of our sites, there is always a need for a team sponsor. For a nominal cost, this is great advertising for your business with your business' name on each shirt. We also have a gym banner sponsorship program whereby your business name is viewed year-round by thousands of people going through our facilities. To find out more about this idea, email dbossio@cyomercer.org

• Volunteer Coach – Every team also needs a coach to help get them through the season. Regardless of your experience level, help is always needed to teach our kids the joys of being on a team at all of our sites that host pee-wee leagues. To find out more about this idea, email rdonaldson@cyomercer.org

• Food Drive – The CYO operates a Food Pantry out of our Bromley Center site. We distribute boxes of food every Tuesday and Thursday to the needy families in Hamilton Township that are registered with us. Once a month a delivery of food is brought to the Center from a Food Distribution Center in Vineland, New Jersey. All donations compliment the delivered food and adds to our stock that is needed, especially around the holidays. To find out more about this idea, email phardiman@cyomercer.org.
Current Fundraising Projects
HELP SUPPORT THE CAPITAL CAMPAIGN LAUNCHED FOR THE NEW YARDVILLE CYO POOL HOUSE
The CYO has announced their next major facility improvement project - to build a new pool house at our Yardville Branch.
To download the fundraising flier click here or click here to go to our secure donations page to make an on line donation.
Help Support the CYO this Giving Tuesday
Click here to go to our donation page to make a Giving Tuesday donation
Click here to download a Giving Tuesday flier
Help Support The CYO This Christmas Season.
Help us better provide for all of the families we serve on a daily basis with a Christmas Donation.
To download a Christmas Donation flier click here
To read a story from the Monitor Newspaper on the Monsignor Toomey Annex addition click here.
Annual Report
To View The 2019 Annual Report Click Here
To View The 2018 Annual Report Click Here
To View The 2017 Annual Report Click Here
To View the 2016 Annual Report click here
To View the 2015 Annual Report click here
To view the 2014 annual report click here.
To view the 2013 Annual Report click here
To view the 2012 Annual Report click here.
To view the 2011 Annual Report click here.
The Catholic Youth Organization is an IRS approved 501 (c) (3) tax exempt non-profit entity. We gladly accept donations that help defray the operating cost for all of our Programs that we operate at our Trenton, Yardville, and Ewing locations.
RECENTLY COMPLETED FUNDRAISING PROJECTS
Help Support the CYO through our New Technology Fundraising Campaign.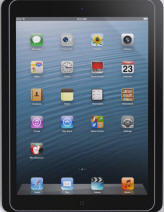 The CYO Has launched a Technology Fundraising Campaign to enhance the opportunities for all of the children in our programs. Through increased technology purchases, we will be bale to better serve the thousands of children registered in CYO Programs.
To download a Technology Fundraising Campaign flier click here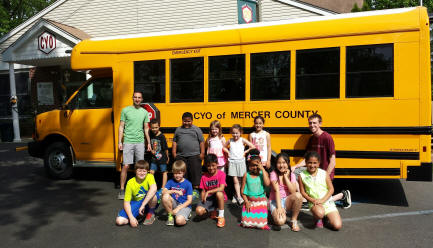 CYO students and staff pose for a picture in front of the new 2015, 29 passenger school bus. Thank you to the major bus donors that made this purchase possible: James Kerney Foundation, Mercer Fund of the Community Fund of NJ, and Mary Owen Borden Foundation. In addition, we appreciate the numerous individuals and organizations who supported this fund-raining effort!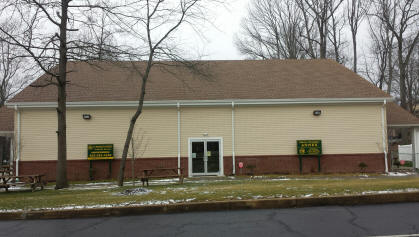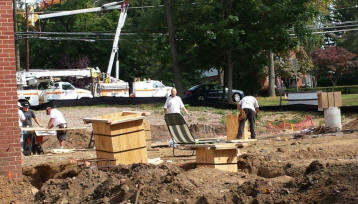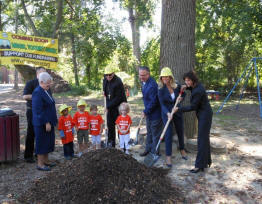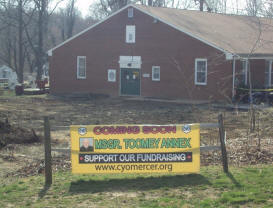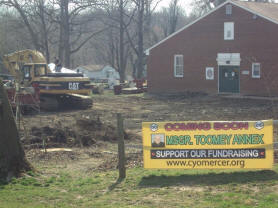 Monsignor Toomey Annex, click here to download information on this project.
East State Street Center Keeping The Dream Alive, click here to download information on this project.
Feel free to donate or sponsor any of our Programs or upcoming special events including our Cheerleading Tournament, High School Basketball All Star Game, Basketball Hall of Fame, Golf Tournament, or 5K Race to name a few.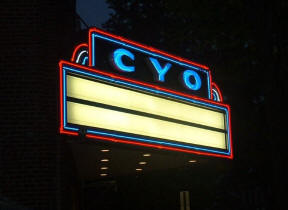 A photo of the recently completed Marquee. This project replaced the Historic, 40 year old information and message board that has been a landmark in Trenton since it was installed. The bright blue neon lights that shine at night are memorable to motorists and pedestrians. The restoration was started after cracks and deficiencies throughout the Marquee started to appear. The new Marquee serves the same purpose, to provide light outside the CYO Center, to keep visitors dry from rain and inclement weather, and to provide information about the CYO Programs to those passing by.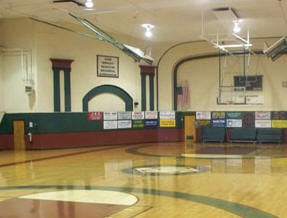 A photo of the CYO Center gymnasium and it's newly completed light project. This major renovation of the installation of new light fixtures replaced the 1964 original light fixtures, which no longer met the NJ Department of Environmental Protection code. Some new fixtures were installed, and a fresh coat of paint was given to the ceiling to further improve the gym. The new fixtures are highly energy efficient. Thousands of children use the CYO Center gym yearly through 10 Programs offered here.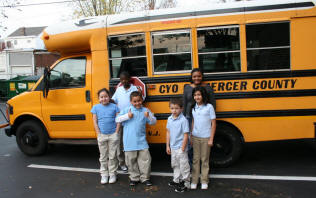 CYO students pose for a picture in front of the newly purchases bus. The recently completed fundraising project helped purchase a 2011 Ford 29 passenger bus that will transport CYO students and campers to and from field trips and pick ups for the After School Program. This vehicle is a great addition to our fleet serving multiple programs and needs.